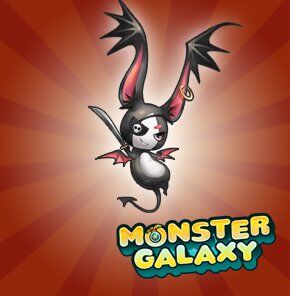 Radiojack is a Leo Moga. It is a starter as well as Titus and Umbranine. It looks something similar to a pirate bat. It's official MogaDex entry is as follows:
"Radiojacks have ten times the normal amount of attitude per cubic foot, making piracy or prison pretty much its only career options. Now they act like the sarcastic scourge of the open sea, fearlessly stepping on toes and mocking anyone who gets in their way."
Stats
Zodiac: Leo
Class: Balanced
Rarity: Uncommon
Attacks
Physical Attack
Bodyslam
Piledriver (upgraded)
Zodiac Attack
Special Ability
Random Ability
Location
Pueblonia City Gates
Great Bazaar
Super Bazaar
starter
On Gaiaonline
Radiojack is the pet of a rich shopkeeper named Brennivin who owns a big flying castle/shop called "Dernier Cri." Although, his name is Radio Jack instead of Radiojack on Gaiaonline.